Website Policies: The Key to Mitigating Legal Risks and Protecting Your Brand Reputation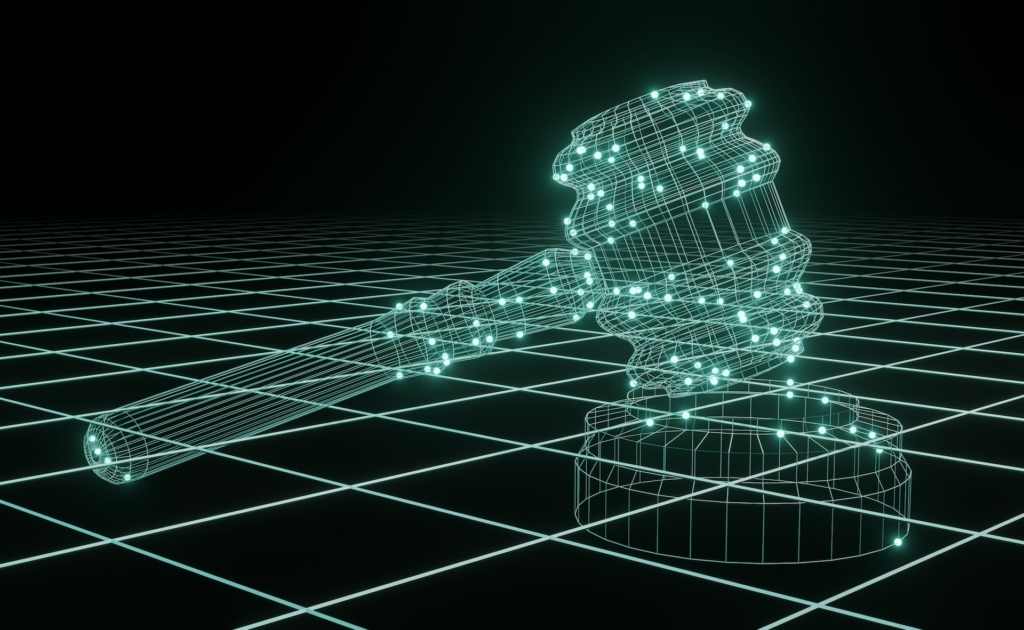 In today's digital age, websites are vital for businesses and individuals to connect with their target audience. However, along with the convenience and benefits of having a website, come certain responsibilities of legal compliance
At Marameo Design, we recommend our clients implementing Website Policies to help mitigate legal risks, ensure compliance with relevant laws and regulations and provide a safe and trustworthy experience for their audience.
These policies typically include Privacy Policy, Terms and Conditions, and Cookie Policies, among others, depending on the nature of the website and the services it offers.

Privacy Policy
A Privacy Policy helps website owners comply with privacy laws by providing specific disclosure requirements such as how their website collects, uses, and discloses personal information.
Websites are designed to provide a great user experience and collect personal information, such as names, emails, and IP addresses, which are subject to privacy laws, etc. through tools such as contact forms and website analytics.
For instance, the Australian Privacy Act imposes strict requirements on some website operators to include specific disclosures in their Privacy Policy. It is important to assess whether your website needs to comply with these laws and any additional privacy laws applicable to website traffic outside Australia.
To ensure compliance with these laws, website operators must keep their Privacy Policy up to date with new disclosures when new laws are passed or existing laws are amended. These are essential questions to ask when running any websites.
Important: Google requires your website to have a Privacy Policy
Google Analytics mandates websites to have a Privacy Policy, and this requirement can be found in section 7 of Google's Terms of Service 

Terms of Service Agreement
A Terms of Service Agreement limits the liability of businesses by stating the rules to using the website. It can include important disclosures to protect the website and the business.
For example, when a website has links to third-party websites, a Terms of Service can explain that the business is not responsible for any consequences of clicking on those links. This can help prevent legal action in case of a hack or malware infection.
Additionally, a Terms of Service can include a disclosure where users can contact the business if they believe that their intellectual property rights have been infringed upon. This is especially important when using content from other sources such as images. By having these disclosures in a Terms of Service, businesses can reduce the likelihood of being sued for copyright infringement or other legal issues.

Cookie Policy and cookie consent banner
Cookies are small code snippets that are inserted into a user's browser and device when they visit a website.
These cookies serve two purposes:
Help a website to function correctly (known as essential or functional cookies)
Track website visitors for analytics and advertising purposes (known as marketing cookies).
However, several privacy laws require users to provide their consent before implementing non-essential cookies on their browsers. To achieve this, website owners can use a cookie consent banner which prompts visitors to choose their consent settings.
It's important to identify which privacy laws apply to your website and determine if you are required to provide a cookie consent solution on your website, along with a detailed Cookie Policy that describes the purpose of each cookie. By doing this, you can ensure compliance with privacy laws and protect the personal information of your website visitors.
How to get Website Policies for your website?
Marameo Design has a relationship with a third-party Privacy Policy and Terms of Service generator called Termageddon and we are able to assist you with linking those policies to your website. By signing our Website Polices Waiver, your website will be kept compliant with privacy laws by updating policies as laws change or new ones come into effect. This can help businesses avoid privacy-related fines and lawsuits, all at a much lower cost than hiring a lawyer.
While Termageddon is a technology company and not a legal services provider, it was founded by a lawyer specializing in privacy and contracts. It has also been recognized by iapp.org, the largest international privacy organization in the world, as a trusted technology vendor.