Why should you upgrade to Drupal 8?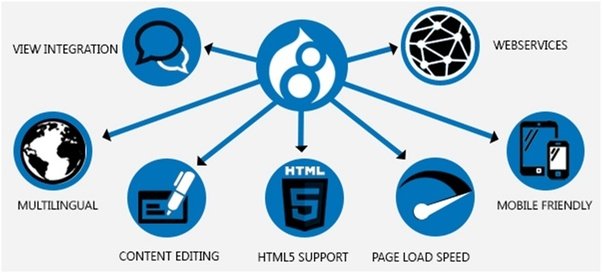 How your business will benefit migrating from Drupal 6 / 7 to Drupal 8.
After more than 2 years from Drupal 8's official release, many Drupal 6 and Drupal 7 websites' runners still wonder: does their websites really need to be upgraded to the newer version?
If this only a fashion trend or it is a real must. And what D8 can do to help their websites to perform better and increase ROI.
Our answer is clear: It's time to upgrade your Drupal site to Drupal 8 now.
Drupal 6 is at the end of its life
Since February 24th 2016, Drupal 6 has reached the last point of its journey and no longer be supported. Which really matters to your business!
Your website itself has to face security risks, bugs and more without being supported by the core team. Furthermore, no new Drupal 6 modules, themes, documentation, no more commits for Drupal 6 core will be made. You might think that you can fix these issues yourself but we do believe that having free supports from more than 1 million of Drupal community from all over the world is always better and more money-saving.
Drupal 6 and Drupal 7 are old fashions comparing to the 2018+ end-users' behaviour
Most of Drupal 6 websites were built between 2008 and 2013 – that's more than 10 years ago! Many Drupal 7 websites weren't made for mobile and tablet users, which is a massive issue in 2018+ as more than 50% of end users (Statista.com 2018) are using mobile devices to surf your website. Therefore, responsive design, even mobile-first design, is considered essential to attract and convert more customers.
Meanwhiles, Drupal 8 is made for mobile. Its native mobile-first approach can bring in significant improvements in your search engines rankings and user experience, leading to increased conversions.
Moreover, Drupal 8 is lightning-speed! A statistic shows that a 1-second delay in page loading can cause a 7% drop in conversion rates. So you really want to move to Drupal 8 because it is equipped with lots of cache tags, BigPipe to bring a much faster experience for your website visitors.
Drupal 8's great features
As mentioned above, Drupal 8 comes with BigPipe in core, which will deliver your content with the fastest page load time possible as it determines what parts of the website are static and sends that instantaneously. The dynamic portions are sent next just like Facebook does with their website! And that's for free, without any effort from your team!
If you are a client-side editor, you absolutely will love Drupal 8 because of its most exciting improvement of live editing, right there, on the client-side page.
Of course, Drupal 8 also helps the website's administrator better with its in-core configuration system. All of your configurations is now stored in files. The result is no more worries about losing settings and no more troubles when moving configurations from one environment to another.
REST integration, SEO improvement, content personalization and so many other new features are there, in Drupal 8 core and contributed modules, waiting for refreshing your website and boosting your business.
We love Drupal
Many big organizations, governments have been using Drupal for years. Being secure and scalable Drupal has earned the trust of many businesses, including our team. We can't wait to work with you to ensure your website is as stable, secure, and long-lasting as possible.
Talk to us about how we can help you move from Drupal 6 and Drupal 7 to Drupal 8, and don't hesitate to reach out with any additional questions about Drupal 8.