What's happening at Marameo Design?
20 October 2023
We're delighted to announce the successful design and launch of The Resilience Collaborative's (TRC) new website! Originally launched in 2021 by the Johnson & Johnson Center for Health Worker Innovation, TRC is dedicated to supporting health workers and the organizations that prioritize their well-being. As we embark on Phase 2, our team is strategising the development of a member's portal for TRC's community. This addition is geared towards elevating community interaction by providing exclusive resources and forums.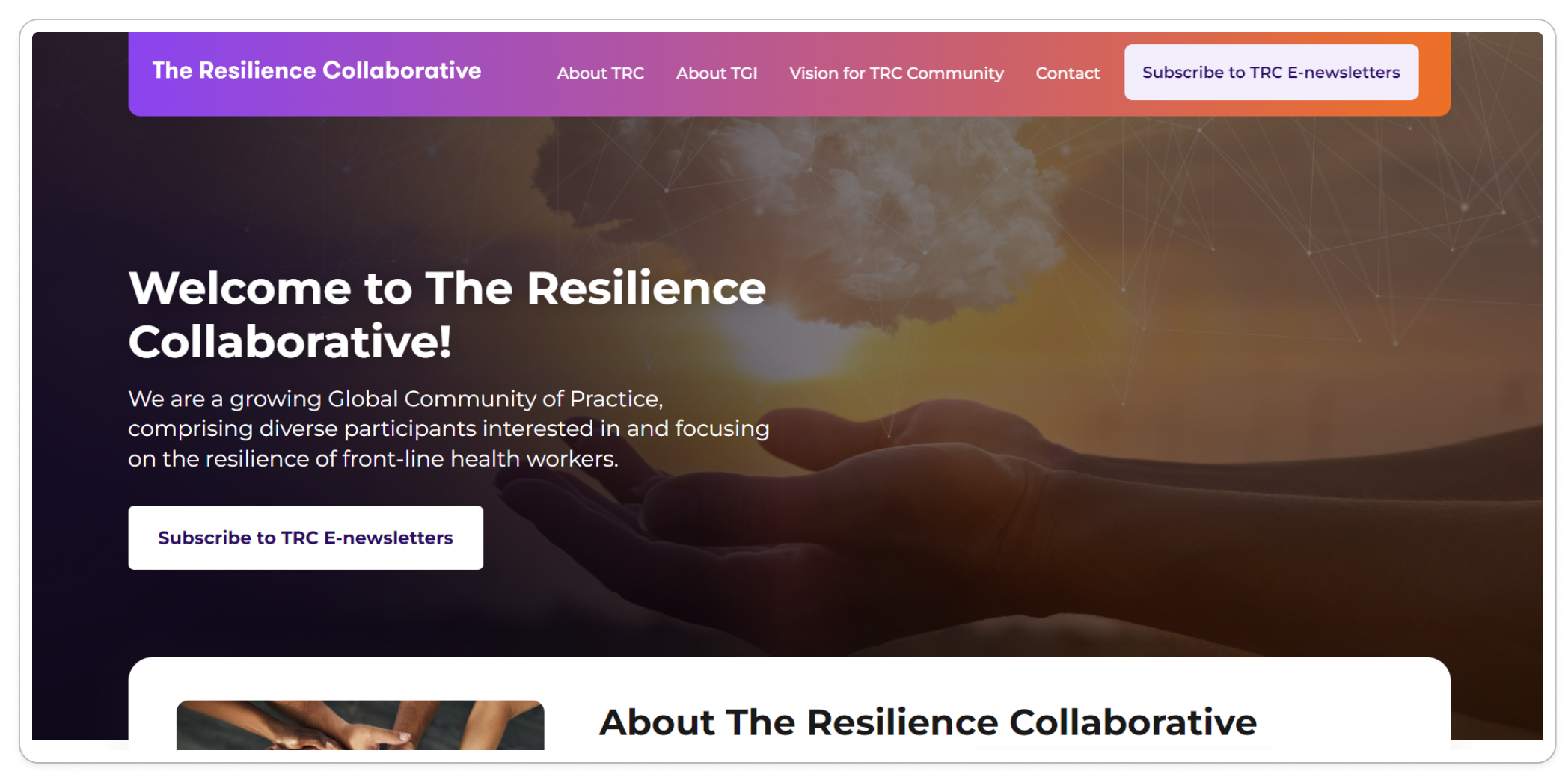 10 October 2023
The National Centre for Immunisation Research and Surveillance (NCIRS) has recently unveiled its updated website, reaffirming its dedication to fostering healthier communities in Australia and beyond through immunisation. With this refreshed platform, NCIRS maintains its role as a central resource for the general public and professionals, offering essential insights and information. The revamped design not only improved the website's look but also elevated the overall user experience.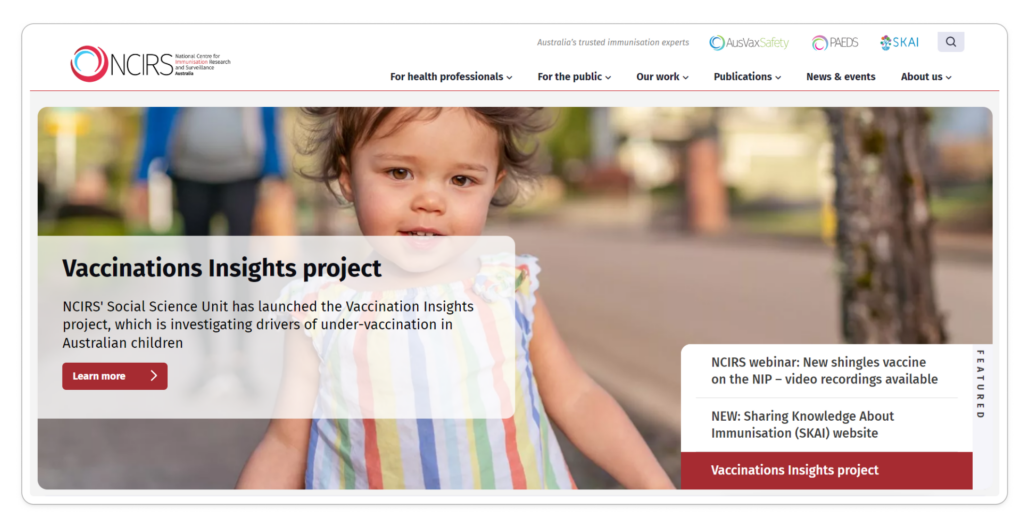 4 October 2023
We've launched the revamped Huntington's Australia (HA) website, serving as the peak national hub for Huntington's disease (HD) support. Covering multiple regions, including New South Wales & the Australian Capital Territory, Queensland, South Australia & the Northern Territory, Tasmania, and Western Australia, this unified website replaces the former state-specific sites, offering a streamlined experience for users nationwide. As we enter Phase 2, we're strategically tailoring content to address each state's unique services and needs, ensuring comprehensive support for all affected by HD.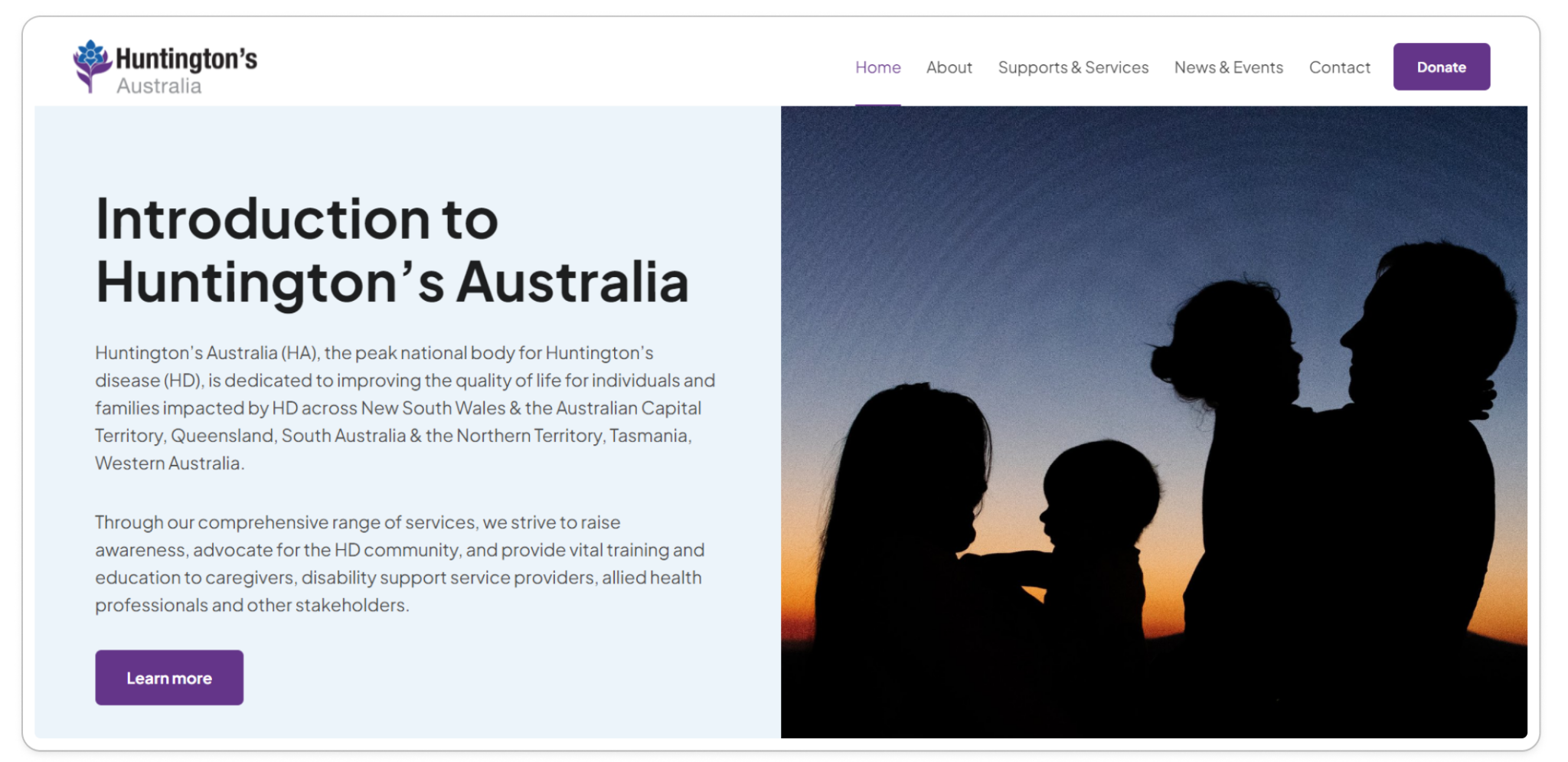 26 Sept 2023
The brand new website for MESSAGE (Medical Science Sex and Gender Equity) is now live🎉 This project is dedicated to shaping policies that promote the inclusion of both sex and gender considerations in biomedical, health, and care research. Despite a tight deadline and working with a UK-based client, our team successfully completed the project with advanced optimisation efforts, resulting in a perfect score of 100 in performance, accessibility, best practices, and SEO on both mobile and desktop platforms.
15 Sept 2023
The FAIR (findable, accessible, interoperable and reusable) Data Self Assessment Tool, a sub-project under the Australian Research Data Commons (ARDC), has achieved a significant milestone in the realm of research data infrastructure. Our team has successfully transformed an outdated, static assessment tool into a dynamic solution. This upgrade empowers ARDC to seamlessly manage various aspects, from questions to answers and submissions. What's more, we've introduced new features to elevate the experience for end-users, reinforcing the organisation's commitment to advancing Australian research and innovation through data excellence.
6 Sept 2023
Sosteneo, an Italian Asset Management Company specializing in greenfield infrastructure investments, has achieved a significant milestone with the launch of its online presence. We developed their Drupal website that has undergone rigorous evaluation by an EU-based web security team, attesting to its robust foundation. We also prioritised GDPR-compliant privacy policies and terms, ensuring both the website owners and its users are well-protected. Furthermore, to enhance performance and reliability, we've implemented a dedicated server in Frankfurt. This strategic move guarantees faster loading times and a smoother overall browsing experience.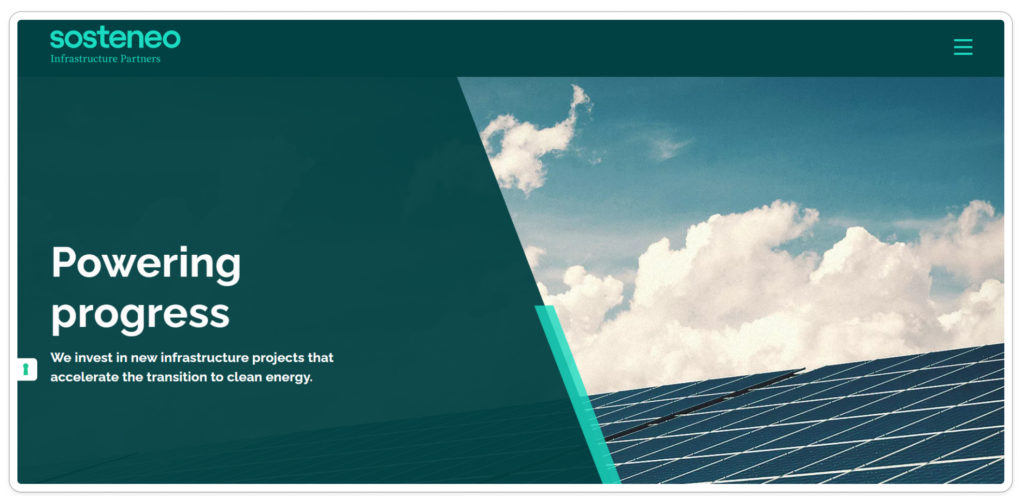 28 Aug 2023
We're excited to announce the launch of Victorian Translational Research Institute's (VTRI) new website!🚀 Our team has meticulously designed and developed the site to provide a seamless user experience across desktop and mobile devices. Notably, the site features custom-designed blocks with tabs for easy navigation and an aesthetically pleasing user interface. We are currently in the process of advancing to Phase 2 of the project which will bring additional pages, including a donation page. This integration between a WordPress plugin and Salesforce will streamline the donation process, making it even more convenient for VTRI's supporters to contribute to their vital mission.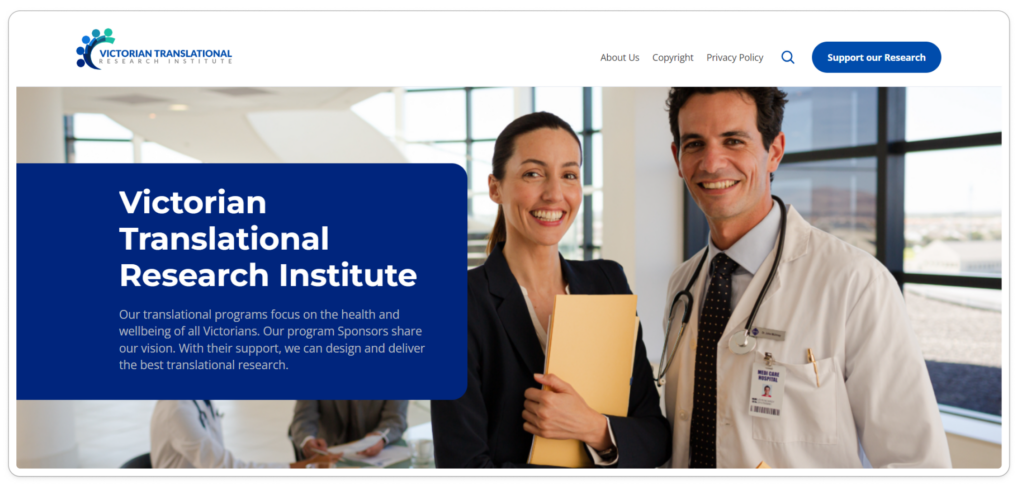 16 Aug 2023
As a dynamic player in the travel industry, Vagabondo Viaggi is taking a significant stride forward. Our team is in the midst of creating a tailored payment solution that seamlessly integrates Scalapay and Stripe through Vagabondo's API. This strategic integration would ensure heightened convenience and efficiency for travelers who entrust their journeys to Vagabondo. This innovation paves the way for seamless payments, enabling Vagabondo's dedicated team to channel their efforts towards enhancing user experiences and minimizing operational intricacies.